Puri Travel Guide পুরী ভ্রমন গাইড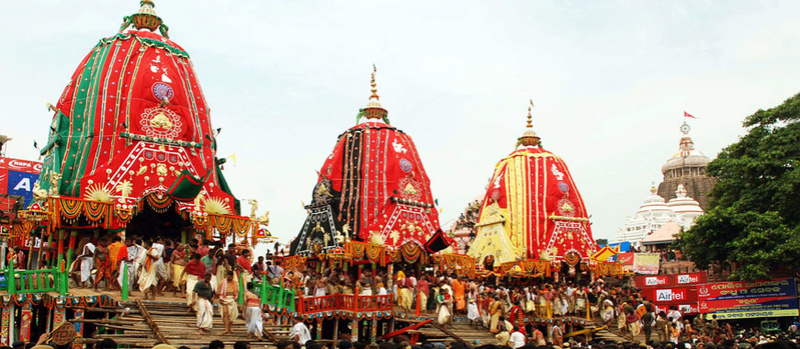 Puri welcomes 2 kinds of travelers - the casual tourist whose main intention is sightseeing and conventional pilgrim travelers.
Puri At a Glance
Population:201,026
Area :3,051 sq.kms
Geo Location:South East
Average Climate:10°C - 30°C
Best time to visit:October - March
STD Code:06752
[/url]
Introduction
Puri offers the charm of ancient temples and exotic beaches that leaves an indelible mark in the minds of the travelers who visit this place. Puri is basically a religious place and draws hordes of tourists every year. The splendid temples and shrines of Puri, along with its Rath yatras and the white stretches of beaches have become sacred to religious pilgrims as well. A Tour to Puri would embrace all such awe-inspiring tourist spots.
Travel to Puri and you would surely add some of the most unforgettable moments to your travels. If your Tour to Puri coincides with the Puri festival, you can consider yourself lucky. During this festival you will have the golden opportunity to be a part of a grand fiesta the zest for which grips young and old, resident and visitor.
Hallmarks of Puri and are ideal spots for relaxation and recreation. Water sports lovers will surely find these beaches as some of the most vibrant spots in the whole of Puri on the Puri tour.
Some of the other major tourist attractions in and around Puri are: Gundicha Mandir, Chilka Lake, Caves of Udaygiri and Khandagiri, Raghurajpur etc.
You would surely love to shop for some of the most exquisite items that are put on display in the various shops. Garments and articles made out of appliqué work and silver filigree work of Orissa, make for some of the best gifts. Wood sculpture like images of gods and goddesses and animals are equally appealing.
A lot of tourists throng to Puri on their Tour to Puri and hence there are lots of accommodation options available to the tourists. From luxury class to the budget category, all sorts of accommodation options are available to the guests for their pleasant and memorable stay.
Puri is linked conveniently to all the major tourist destinations of India by air, rail and road.