Pep Guardiola warns his Manchester City stars not to lose their heads in Champions League clash with Basle: 'In football, everything can happen'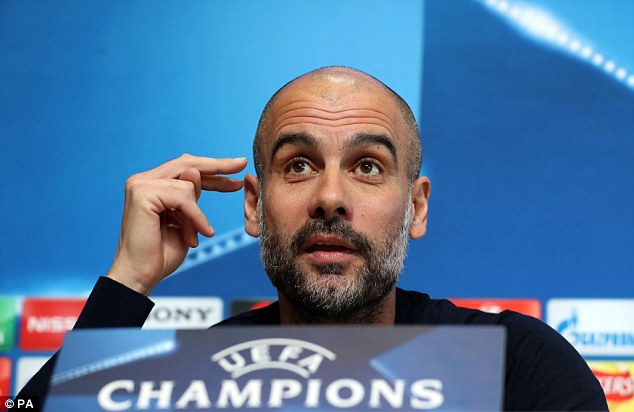 Manchester City face Basle in last-16 of the Champions League on Wednesday
Pep Guardiola's side hold a four-goal lead from the first leg in Switzerland
But the City coach is wary of the threat red cards could pose to their progress
'In football, everything can happen – a red card, they can score,' Guardiola said
Only a collapse of epic proportions can stop Manchester City from reaching the quarter-finals of the Champions League on Wednesday, but Pep Guardiola still feels it is necessary to warn his players about the fine margins at this level just in case.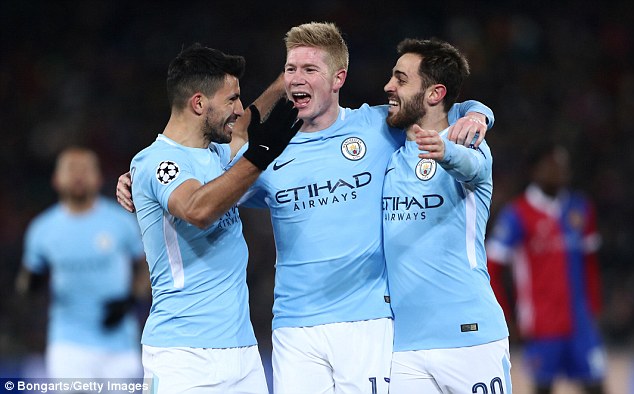 City have a four-goal lead and home advantage against Swiss underdogs Basle, suggesting the second leg of their last-16 tie at the Etihad will be little more than a formality.
However, Guardiola is wary of the threat that red cards could pose to his team's progress, both on Wednesday night and in the final stages of the competition.