Holland 0-1 England: Jesse Lingard proves to be Gareth Southgate's matchwinner as he scores his first-ever goal for the Three Lions in friendly win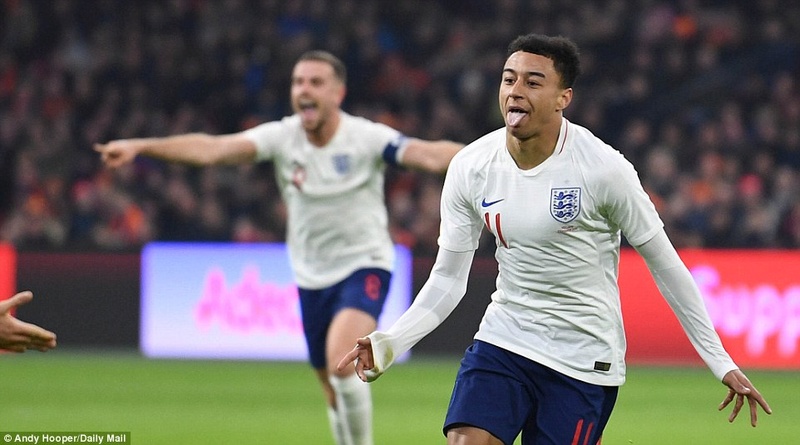 There is always a bolter in tournament year. A player whose form proves unexpectedly irresistible. A player who comes, not exactly from nowhere, but certainly from beyond most imaginations, to stake his place in the team.
In 2014, it was Raheem Sterling. In 2016, Dele Alli. In 2018… Jesse Lingard? Could be.
He has been one of the successes of the season at Manchester United under Jose Mourinho. The player who serves as evidence that the manager doesn't just improve defenders. On Friday night, he scored the winner in a rare win against Holland - England's first in an away fixture between the countries since November 5, 1969. Colin Bell scored the winner back then, and Holland played a 22-year-old forward called Johan Cruyff.