Portugal 2-1 Egypt: Cristiano Ronaldo scores twice in stoppage time to rescue team-mates after Mohamed Salah continued fine goalscoring form with opener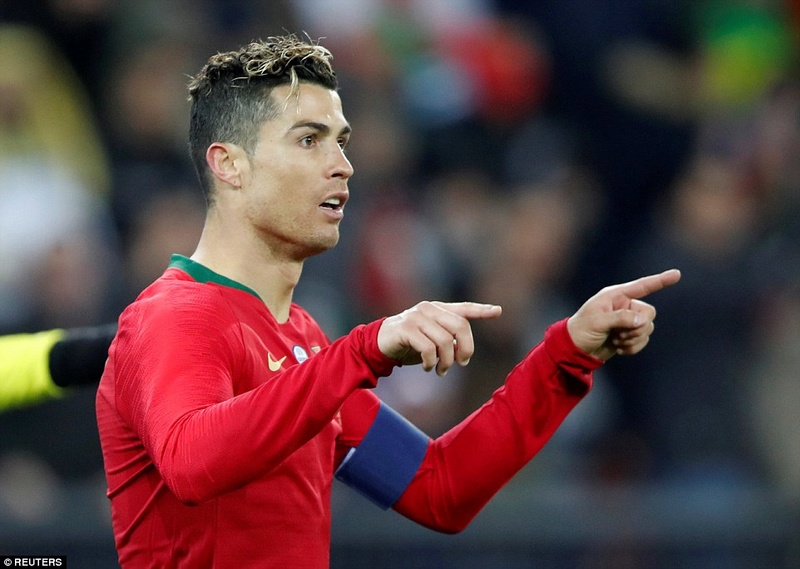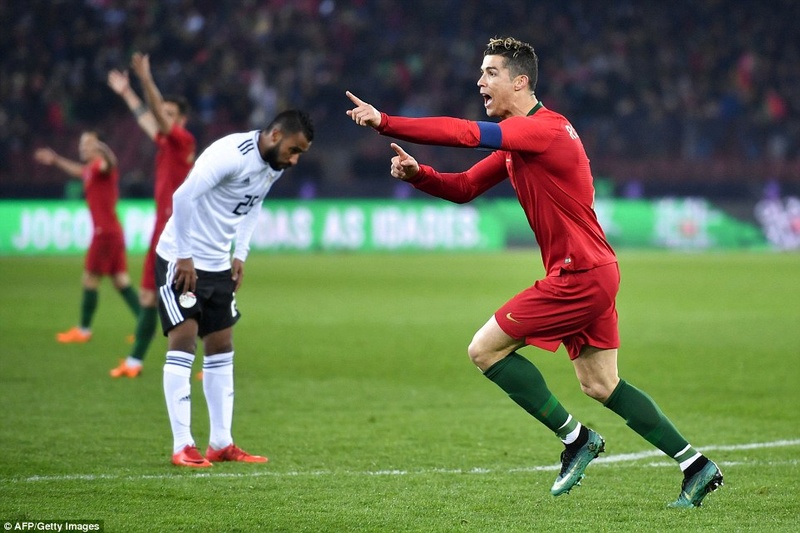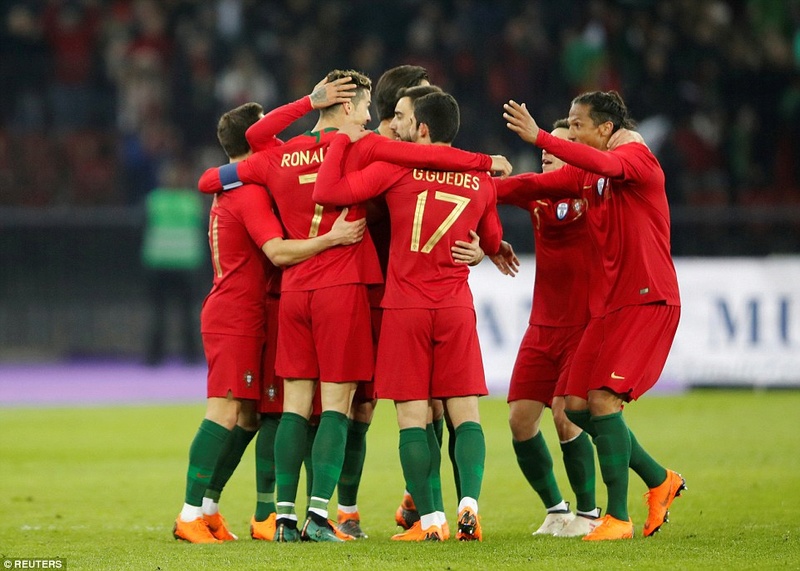 Cristiano Ronaldo had heard of the Egyptian king who had started to hail in Liverpool and this is what he thought.
Two headed goals which wiped out an opener by Mohamed Salah and turned this friendly shoot-out upside down in added time.
The equaliser came in the 92nd minute and the winner two minutes later, virtually the last act of the game, following a long pause as the officials conferred and consulted their video technology.
When the dust settled, Portugal had won and Ronaldo wore a look of supreme satisfaction having taken his international goal tally to 81.
Only two players have ever scored more: Ferenc Puskas and Ali Daei.
Ronaldo has 43 goals in 40 games for club and country this season, proof if required that at 33 he is nowhere done and still knows how to influence football matches. Look out world, in Russia.
Salah had swept Egypt into the lead with goal number 38 of his own incredible campaign and had been substituted with 10 minutes remaining.